---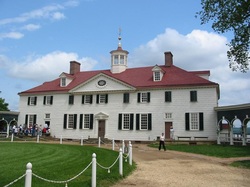 This 100% wool comes from the Mount Vernon Hog Island sheep, a rare historic breed. They are an 18th-century breed similar to the type of sheep raised by George Washington over 200 years ago at his Virginia Estate.
This breed is currently listed on the American Livestock Breeds Conservancy "Critical" list
Update Feb 22 2017
Mt Vernon has begun releasing their Hog Island Fleeces directly to the public. If you would like to purchase raw wool from Mt. Vernon, please contact their Livestock Department. What this means for me is that I am letting the remaining Hog Island wool I have in stock go, and once it's gone, it's gone! The last of my remaining Hog Island Wool for sale is listed below.
---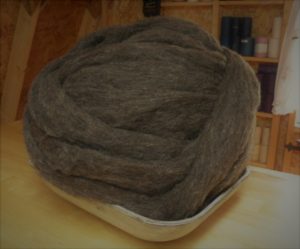 Natural Black Hog Island Roving
Natural Black Hog Island wool roving! This is the last of the finished Hog Island roving I will carry. This is a wonderfully soft wool – perfect for woolen spinning styles and felts great too! A very deep coffee brown, not quite black, very clean and ready to go! Available by the ounce, in 8 ounce bumps or by the pound!